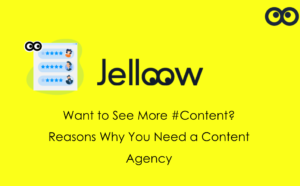 Sept 2022
Want to See More #content? Reasons Why You Need a Content Agency
In the day and age of globalized technologies, content creation is everywhere; whether that be consumed through social media, or more creative outlets in the arts, content fuels many aspects of our lives. Although important, content is also highly abundant making it difficult to differentiate from the competition. One step towards successful content creation is through the utilization of content marketing agencies. A content agency essentially works with companies to produce creative ideation for content creation, production, and circulation. This allows for media messages to reach a target audience in a clear, creative, and concise fashion.
Types of Content Agencies
In the vast industry of content creation, there are specific specialized content marketing agencies to deliver on your needs. Video content specialists, offline production specialists, and sector-specific agencies are the most prominent types of content agencies.
Video content specialists as the name imply devote their skills to videography. Video marketing services are one of the most efficient ways to bring information to the target audience because a large amount of information can be spread through visual and audial means. More specifically, video content specialists create video content for social media, websites such as YouTube, etc.
Offline production specialists work on print-related promotional materials or advertisements. Magazines, street levels, pamphlets, brochures, and posters are all curated by offline production specialists.
Finally, sector-specific agencies are similar to boutique agencies where they work on specific or niche company projects. Therefore, sector-specific agencies are the appropriate agency for specific sectors of marketing such as B2B.
Why You Need a Content Agency
Content agencies have a multitude of benefits; however, the most glaring is what they provide for the company through strategy development and implementation of creative ventures. The importance of this lies in a greater company-consumer interaction that content agencies can provide. Similarly, content agencies understand SEO to make sure your company will get more clicks. As content agencies are previously well-versed in search engine optimization, this lessens the stresses and burden of the company personnel needing a working knowledge of SEO. The question of why you need a content agency can be more clearly answered through three important avenues.
Firstly, content marketing agencies increase awareness. Not only do they increase brand awareness; however, they also increase awareness of SEO, content creation strategies, etc.
Secondly, content creation agencies drive conversion, ensuring the project will drive your target audience to respond to your call-to-action. Conversion is highly important in marketing because it measures the success of your project. With marketing agencies, this section of the project is streamlined to ensure success.
Finally, agencies help build community. By initiating a strategy that ensures high reception of the target audience, your project has the capabilities to build a strong community around it.
Jelloow's Contribution
Through Jelloow's streamlined platform, brands are able to easily be matched with their dream agency that can cover all specializations explained above. With our help, we can guarantee that you will be producing more high-quality #content!