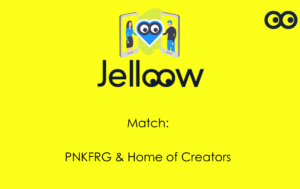 Home of Creators was approached by the new platform, PNKFRG, via Jelloow, to collect viral videos from Tiktok for their BETA training. The project required reaching out to over 250 creators on Tiktok to obtain permission to use the videos.
Home of Creators needed to efficiently and effectively collect the viral videos for PNKFRG's latest project, while also obtaining permission from the creators on Tiktok.
Home of Creators found the project via Jelloow. Home of Creators reached out to over 250 creators on Tiktok, securing permission to use their viral videos in the PNKFRG BETA training, and collected a total of 400 viral videos of diverse topics and niches, downloaded them and got them ready to go for PNKFRG to use.
Home of Creators was able to deliver the project 50% faster than the agreed deadline. 400 videos were delivered in a timely manner, weeks before the BETA launch.
"Working with Jelloow is always a great experience, they connect you with international projects looking for agencies with your expertise. I really enjoyed working on our latest collaborative project with PNKFRG. I highly recommend Jelloow if you're an Agency looking to expand your clients" – Elsa Barbera, Founder of Home of Creators
Takeaway:
The ocean of marketing is deep and sometimes volatile. Businesses with a plan can ride the waves. If you think you need professionals to work for you but are not sure about the expense, why don't you choose from Jelloow Network. Jelloow registered digital agencies are curated, vetted, and highly recommended by dozens of other clients.
The best part is- you pay for what you want.