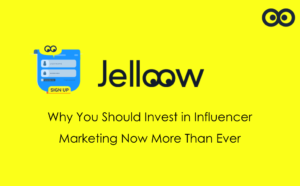 Sept 2022
In the age of social media more and more businesses are starting to use influencer marketing to promote their brand. Influencer marketing is a type of social media marketing that involves product mentions and endorsements from influencers (people who are deemed experts within their particular niche.) Influencers typically have a steady and/or large following.
Creative Outreach towards Influencer Marketing
With influencer marketing you can use endorsements from well-known influencers to promote your brand. Social media influencers are viewed as experts by their followers. Therefore, their followers view them as a trustworthy source. Influencer marketing gives an opportunity for your brand to be promoted in a creative manner. For example, TikTok is a popular social media platform amongst many influencers.
Influencers use TikTok to create entertaining videos (dancing, singing, promotional skits, etc.) to shed light on a particular product. Eight new users join TikTok every second, and 650,000 users join daily.
Eye-catching Influencer Marketing Strategy
Instagram is another social media app that is widely used by influencers. Audiences are attracted to the colorful, bright aesthetics that influencers' Instagram pages showcase. As a result of this, audiences are inclined to become interested in the brand that the influencer is promoting. Influencers also use memes to endorse a brand in a relatable way, such as this post from Jelloow's Instagram page:
Authentic Consumers with Influencer Marketing
Influencer marketing is beneficial because it is a way to quickly reach loyal consumers who have an authentic interest in what your brand has to offer:
Influencers typically work with brands whose products are aligned with what they stand for and what they normally promote on their social media platforms.
The things influencers promote are things that their followers are interested in using.
Therefore, the audience that you attract will be interested in what your brand promotes.
Benefits of Influencer Matching
Not sure which influencer agency to pick? No worries! In just a click,  Jelloow can match you with qualified influencer agencies that are suited to your best interest. Jelloow matches you with reliable agencies based on skills, budget, experience, and more.