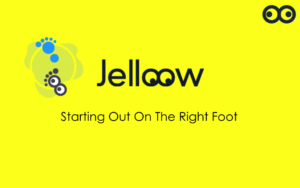 Nov 2022
When you are running a startup, it is important to market your brand. You could hire a marketing agency, but it is a costly investment for startups that does not have a large budget.
Business CEOs and marketing professionals are ditching their old marketing playbooks. Hunting down buyers has become a thing of the past.
Why?
Because traditional marketing is broken, old-school marketing tactics don't work and the inbound methodology now rules the roost.
On top of that, customer journeys are increasingly complex, and technology can help – or hinder – your ability to deliver a remarkable customer experience.
When tech systems are cobbled together, they can lead to Silos between teams and an inflexible tech stack.
This can create a clunky user experience, making it harder to align, harder to adopt, and harder to adapt.
If you're a new kid on the marketing block or a tech-savvy digital marketer, the chances are you've heard about HubSpot, and at the very least, wanted to pique your interest further about one of the main kings of inbound marketing.
HubSpot has the program for you!
Companies and startups have been using HubSpot to reach a wider audience. 
HubSpot wants your startup to succeed, just like Jelloow does, and you do.
By partnering with us, you can receive discounts from up to 90% off in the first year and reduced but continuous discounting in the
years that follow, you can breathe easy knowing your growth will keep pace with the cost.
Marketing software to help you grow traffic, convert more visitors, and run complete inbound marketing campaigns at scale.
Sales CRM software to help you get deeper insights into prospects, automate the tasks you hate, and close more deals faster.
Content management software that's flexible for marketers, powerful for developers, and gives customers a personalized, secure experience.
HubSpot comes with an all-in-one platform that scales as your startup grows.
It doesn't get any better – or more affordable – than this.
Want to get started? Apply with us today
Conclusion
There are many different types of content marketing tools that can help you with your work. We're glad you took the time to read through this article, and we hope it gave you a better idea of what is available.
Jelloow can help you find your content marketing agency for your Saas business.