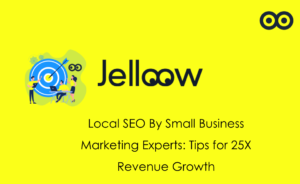 Nov-2021
"71% of customers who search for local businesses on search engines end up visiting them within 1 day" So, are you visible to your prospects or do you need digital marketing services?
Like the Yellow Pages, search engines are built to provide optimized information to the audience as and when they search for it. Internet users are more likely to buy online and then collect in-store. The searches for "where to find" and "near me" increased 200% from 2017 to 2019. This all boils down to the increasing pattern of users searching local businesses online before making a decision. So, this is why Local SEO has become crucial for small shop owners. Small business marketing experts are focusing on making these strategic plans to execute SEO techniques to keep their clients' visibility on top of SERPs.
How Does Local SEO Work For Small Businesses?
The digital marketing service providers help businesses to rank their websites or webpages for long-tail keywords with location details. For example, "Dry Cleaners in Los Angeles" or "Mexican Restaurants in South Carolina".
Several activities like backlinking to the local event pages, business listings, and websites providing information on the local market are done. The website content is also modified to improve domain health for the targeted keywords. Once all the factors start to work in the positive direction, the businesses have better chances to appear in the snippet of the searches.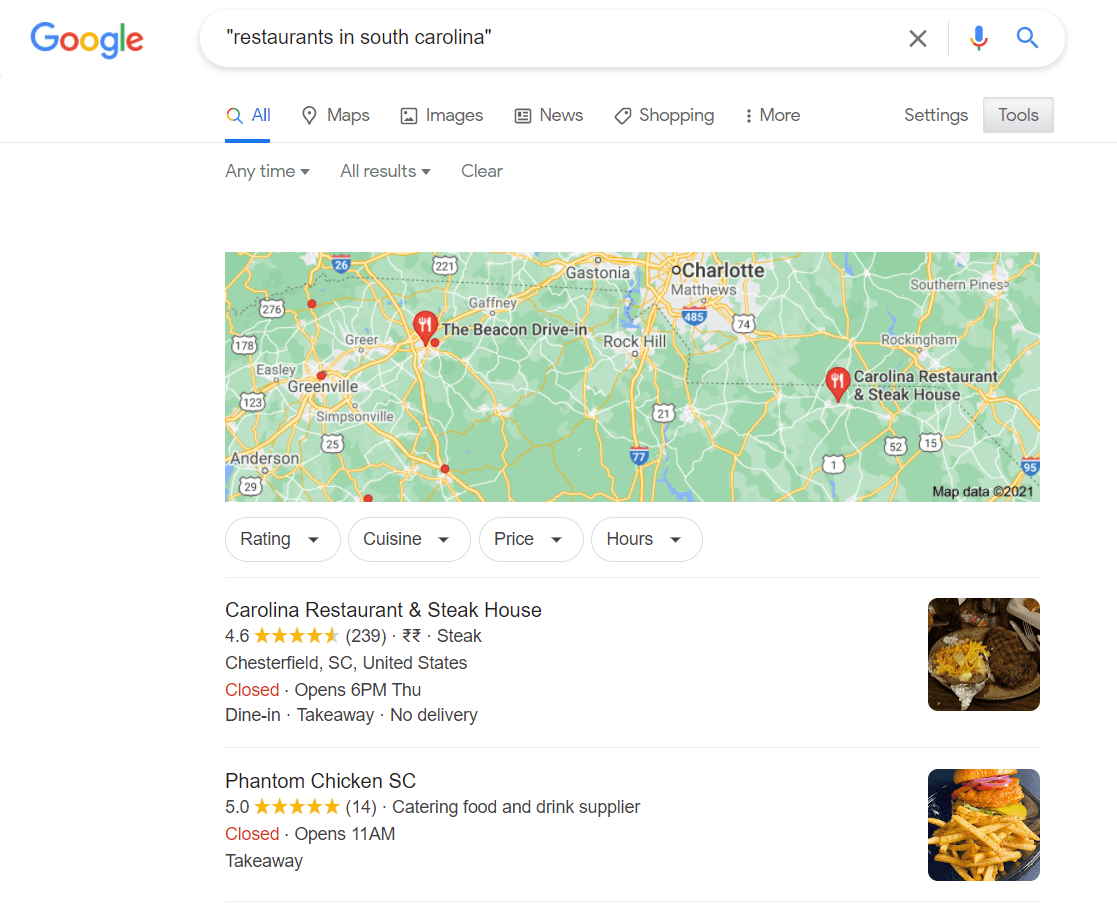 What Are The Benefits Of Local Businesses?
Here are some benefits you should know before you choose Local SEO techniques for your business:
Local SEO tactics are used to reach niche audiences. The searches are highly targeted to the audience near the business facilities. It is noted that within the 5 miles radius chances of converting an interested and intended audience increased many folds.
So, if your company is listed in the top 5 searches for a target keyword excluding results from search advertisement, you're likely to get well-intended web traffic on your landing page.
In a way, you can say that to earn your spot on the first page of SERP is to get organic traffic. If you can strengthen your position by implementing local SEO with the help of search marketing agencies then you ascertain that Google Ads costs are magnificently reduced. And this is not just true for one Search engine. It goes the same for Bing or Yahoo!
37% of the American audience is still hooked to Bing which is why it is equally important for you to work on all the engines that provide your business local searches.
As it is comparatively easier given the competition is sieved through, hence the chances of ranking for a long-tail keyword with location details makes your website rank higher much more quickly than it will be for a global keyword with high competition.
This allows your business to build trust in a short span. Ranking on the top SERPs is essential for you as it dominates the market perspective about your business. Your target audience is likely to form an opinion.
Of course, the user experience, once they enter your website, will be the next opinion marker for these decision-makers. However, it is a great start to rank on top.
4. Chance To Get Listed on Snippet
Google Chrome's feature for providing information in a snippet obtained from listing on Google My Business and Google Maps helps many customers to navigate through relevant stores near them.
By optimizing your business listing on search engines, Jelloow's top marketing agencies can improve your chances of getting seen by your audience.

5. Be Part of a Community
In 2021, the only way to support your country's economy is by supporting local businesses. As the country leaders are emphasizing more on producing more local businesses, this is the time to join the race.
Be part of the community to earn referrals and send yours. Local backlinking is a great way to start with but also join networking websites where businesses refer you for other services to their clients. As it is known, clients do visit your store if you happen to be nearby.
Local SEO For Small Business Owners And How To Get More Exposure With SEO
SEO is one of the most cost-effective methods of getting more exposure for your small business. It is highly recommended for small businesses to invest in SEO because it can lead to a higher ranking on search engine results pages.
Local SEO is a strategy that local businesses should invest in if they want to rank higher in search engines and get more exposure. Local SEO focuses on optimizing your website for Google Maps, Google Places, and Yahoo! Businesses listings. It is crucial for any company looking to grow their customer base locally or nationally.
What is Local SEO for small business?
Local SEO for small businesses is the process of optimizing the business' website so that it ranks highly in search engine results pages. It can be done by creating a custom strategy that speaks to the users in the target market.
Every small business, regardless of size or location, should take care of their local SEO by using tools on the web to increase the visibility of their company online. We will discuss how you can optimize your website for local SEO on Google, Bing, and Yahoo! Search.
The first thing you should do is choose a category for your business. You can then select keywords that are relevant to your industry within Google's Webmaster Tools account.
Businesses listings. It is crucial for any company looking to grow their customer base locally or nationally.
How Does Local SEO Work for a Company?
A lot of companies want to know how they can use SEO strategies to get more exposure for their business. This article will give you tips on how you can use local SEO strategies to your company's advantage.
It's no secret that the internet has changed the way we do business forever. Many people now use search engines like Google, Yahoo, and Bing to find products and services they need throughout their day. The Internet has made it so easy for consumers to find what they need without having to go through all sorts of trouble, but this also means that many companies are competing for that traffic.
Local Search Engine Optimization Techniques For Your Business
The best way to get more customers is to optimize your site for local search. The following are some SEO techniques that can help you achieve that goal.
1) Be sure to include your address, phone number, and directions in the page title.
2) Utilize Google My Business (GMB).
3) Create an optimized local business map listing on Google Maps.
4) Use Google Search Console for Webmaster Tools to confirm or fix any issues with your site's HTTPS certificate.
5) Update the content on the website regularly with fresh and new information about your business.
6) Make sure you register all of your pages with other local directories like Yelp, Bing Places for Business, Yellowpages, Superpages, Trip Advisor etc.
Local SEO Tools To Increase Your Business website Influence On Search Engines
With the help of local SEO tools, small business owners are able to promote their businesses online. These tools are especially useful for small business owners who don't have a marketing team or an online marketing budget. One of the most popular local SEO tools is Google My Business.
Some other local SEO tools are Yelp, Facebook, Bing Places for Business, and Yellow Pages.
Takeaway Thought:
While talking about the local community, Jelloow provides one such service to their clients. Register yourself on our platform for free and create your profile to earn more clients. How?
We host several businesses every week who are looking for marketing services. Based on their budgets and requirement, they go through the network of marketing agencies available on our platform. Once they select one, the agency is connected with the business for more online or offline conversation regarding the project. This is a great opportunity to onboard a new client. Don't you agree?
If you're interested, join Jelloow today.