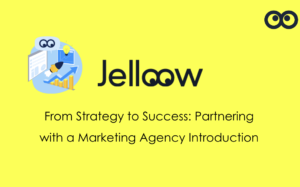 July 2023
An effective marketing strategy is the cornerstone of success. As companies strive to reach their target audience and stand out from the crowd, the decision to partner with a marketing agency becomes a crucial step towards achieving their goals. In this blog post, we will explore why a marketing agency is an excellent choice, the differences between a freelancer and an agency, how to decide what to do yourself versus outsourcing, when it's best to take on a marketing agency, and essential tips on how to choose the right agency based on specific criteria.
Companies opt for marketing agencies for various reasons, and several driving forces influence their decision to seek external marketing expertise.
25 driving forces for a company to partner
with a Marketing Agency
Expertise and Specialization: Marketing agencies bring a wealth of expertise and specialization in various marketing disciplines, such as digital marketing, social media, content creation, SEO, PPC, and more. Companies may lack the in-house resources or skills to execute comprehensive marketing strategies effectively.
Cost-Effectiveness: Hiring an in-house marketing team can be expensive, especially for small and medium-sized businesses. A marketing agency provides a cost-effective solution as companies can access a diverse team of professionals without the overhead costs associated with full-time employees.
Access to Technology and Tools: Marketing agencies have access to state-of-the-art technology, analytical tools, and marketing software, which can be cost-prohibitive for companies to acquire on their own. Leveraging these tools enhances the efficiency and effectiveness of marketing campaigns.
Industry Insights: Agencies often work with a variety of clients across different industries. This exposure gives them valuable insights into market trends, consumer behavior, and best practices, enabling them to create tailored marketing strategies that resonate with target audiences.
Scalability and Flexibility: As businesses grow and marketing needs evolve, marketing agencies can scale their services to accommodate changing requirements. This scalability allows companies to adapt their marketing efforts without additional hiring or training.
Fresh Perspectives and Creativity: Marketing agencies bring fresh perspectives and creative ideas to the table. They can inject innovation into marketing campaigns, helping companies stand out in competitive markets.
Time Efficiency: Outsourcing marketing tasks to an agency frees up the company's internal resources, allowing them to focus on core business activities. This time efficiency is particularly valuable for companies with limited bandwidth or ambitious growth plans.
Measurable Results: Marketing agencies are experienced in setting measurable key performance indicators (KPIs) and tracking campaign performance. They provide comprehensive reports, allowing companies to evaluate the success of their marketing efforts and make data-driven decisions.
Strategic Partnerships: A marketing agency becomes a strategic partner, collaborating closely with the company to align marketing efforts with business goals. This collaborative approach ensures that marketing strategies are in sync with the company's overall vision.
Adaptability to Market Changes: The marketing landscape is dynamic and constantly evolving. Marketing agencies stay updated with industry trends, algorithm changes, and consumer behavior shifts, allowing companies to adapt swiftly to changes in the market.
Expanded Reach and Brand Exposure: Marketing agencies have a broad network of connections and industry contacts that can lead to increased brand exposure and partnership opportunities for the company.
Access to Targeted Audience Insights: Marketing agencies often have access to extensive market research and data analytics tools, allowing them to gather valuable insights into the target audience. This data-driven approach enables companies to develop more personalized and impactful marketing strategies.
Multichannel Marketing Approach: Marketing agencies excel at executing multichannel marketing campaigns, leveraging various platforms and channels to reach potential customers at different touchpoints. This integrated approach ensures a cohesive brand message across all channels.
Crisis Management and Reputation Repair: In times of crisis or reputation damage, marketing agencies are skilled at managing communication and devising strategies to repair the company's reputation. Their crisis management expertise can help companies navigate challenging situations and maintain brand integrity.
International Expansion Support: For companies looking to expand globally, marketing agencies with international experience can provide valuable support. They understand cultural nuances, local preferences, and marketing regulations in different regions, facilitating successful international campaigns.
Time-Sensitive Campaign Execution: Companies may face time-sensitive marketing campaigns or product launches that require rapid execution. Marketing agencies have the agility and resources to respond quickly, ensuring campaigns are delivered promptly.
Innovation and Emerging Technologies: Marketing agencies are at the forefront of marketing innovation and emerging technologies. They can incorporate the latest trends, such as augmented reality, virtual reality, and artificial intelligence, to create immersive and engaging marketing experiences.
Objective Third-Party Perspective: An external marketing agency provides an objective third-party perspective on the company's marketing strategies. They can offer unbiased feedback and recommendations, allowing companies to identify blind spots and improve their approach.
Support during Business Transformations: During periods of business transformations, such as rebranding, mergers, or acquisitions, marketing agencies can assist in aligning marketing efforts with the company's new identity and goals.
Focus on Core Competencies: Companies can focus on their core competencies and strategic initiatives by outsourcing marketing tasks to agencies. This streamlined approach ensures that marketing activities are handled by experts while the company concentrates on its core business objectives.
Regional Market Expertise: For companies expanding into specific regions or targeting niche markets, marketing agencies with regional expertise can provide valuable insights and localized strategies to effectively engage with the target audience.
Compliance and Legal Knowledge: In industries with strict regulatory requirements, marketing agencies can ensure that marketing campaigns adhere to legal guidelines and industry standards, minimizing the risk of compliance issues.
Long-Term Partnership and Growth: Companies that establish long-term partnerships with marketing agencies benefit from continuous improvements, optimized strategies, and shared success. The agency becomes a vested partner invested in the company's growth and sustained success/
Focus on Core Business Functions: Marketing is a crucial aspect of any business, but it can be time-consuming and require significant attention to detail. By outsourcing marketing activities to a marketing agency, companies can focus on their core business functions and strategic initiatives. This allows internal teams to dedicate their efforts to product development, customer service, and other essential aspects of the business. Having a marketing agency handle the marketing tasks ensures that experts are managing campaigns efficiently, allowing the company to operate more smoothly and effectively.
Fresh Talent and Industry Trends. Marketing agencies are composed of diverse teams with a wealth of talent, experience, and industry knowledge. By partnering with an agency, companies gain access to a pool of creative minds and skilled professionals who are well-versed in the latest industry trends and marketing strategies. This infusion of fresh talent brings innovative ideas and approaches to marketing campaigns, keeping the company at the forefront of their market and enhancing their competitive edge. Moreover, marketing agencies invest in continuous training and development to stay ahead of emerging trends, ensuring that companies benefit from the latest and most effective marketing techniques.
Overall, the driving forces for a company to choose a marketing agency revolve around accessing expertise, cost-effectiveness, efficiency, creativity, adaptability, and the potential for measurable results that contribute to the company's growth and success in the marketplace.
Freelancer vs. Agency: Understanding the Differences
When considering marketing assistance, businesses often debate whether to hire a freelancer or partner with a marketing agency. Here are the key differences between the two:
Expertise: While freelancers may excel in specific marketing areas, agencies typically offer a more extensive range of skills, making them a comprehensive solution for holistic marketing strategies.
Resources: Agencies have access to various tools, software, and industry resources, which may be cost-prohibitive for freelancers to provide.
Workload Distribution: Agencies can efficiently distribute workload among their team members, ensuring timely execution of tasks. Freelancers may struggle with handling multiple projects simultaneously.
Deciding What to Do Yourself vs. Outsource
While partnering with a marketing agency is beneficial, some marketing tasks can be managed in-house. Here's how to decide what to do yourself versus outsourcing:
Core Competencies: Focus on tasks that align with your team's core competencies. For instance, if you have an excellent content team, you may choose to handle content creation internally.
Time Constraints: Assess your team's bandwidth and evaluate if you have the time and resources to execute certain marketing tasks effectively.
Specialized Expertise: For complex tasks like PPC campaigns or SEO optimization, outsourcing to an agency with specialized expertise may yield better results.
When to Best Take a Marketing Agency
Consider partnering with a marketing agency when:
You Lack In-House Expertise: If your team lacks expertise in specific marketing areas, an agency can bridge the gap and ensure you have access to skilled professionals.
You Need a Fresh Perspective: Marketing agencies bring new perspectives and creative ideas, rejuvenating your marketing approach.
Your Business is Growing: As your business expands, you may need additional marketing support that an agency can provide.
Tips on How to Choose and Partner with the Right Marketing Agency
Selecting the perfect marketing agency can make all the difference in your success. Here are essential tips to help you make the best choice:
Define Your Goals: Clearly outline your marketing objectives, so you can find an agency that aligns with your vision.
Check Their Portfolio: Review the agency's portfolio to see if their previous work matches your industry and requirements. With Jelloow.com we do this for you as well all the next steps too.
Request References: Ask for references from their current or past clients to gain insights into their communication, reliability, and ability to deliver results.
Assess Their Communication: During initial meetings, evaluate how well the agency communicates and how responsive they are to your inquiries.
Measure Their Adaptability: The marketing landscape is constantly changing. Ensure the agency demonstrates adaptability and a willingness to stay updated with the latest trends and technologies.
Not yet convinced? Here some great examples of others that did it before you:
Conclusion on how to Partner with a Marketing Agency
Partnering with a marketing agency can be a game-changer for your business, elevating your marketing efforts to new heights of success. While freelancers and in-house teams have their merits, agencies offer a comprehensive solution with their diverse skill set, industry insights, scalability, and cost-effectiveness. When deciding what to handle in-house versus outsourcing, consider your team's core competencies, time constraints, and the need for specialized expertise. Remember to choose an agency that aligns with your goals, has a strong portfolio, communicates effectively, and demonstrates adaptability. By making a well-informed decision, you can set your business on the path from strategy to success with the right marketing agency by your side.
Jelloow is here to smooth out any wrinkles you may find with a marketing agency relationship. Say you find the perfect agency for you and there have not been any problems. That is great and we are happy to help! There is also the other side of things where you may find yourself in a toxic marketing agency relationship and need help finding a new one. We are also here for you during that time as well. Jelloow is always here to make sure you are satisfied.