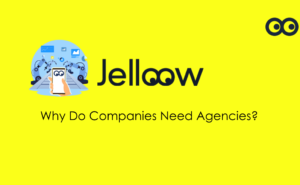 Sept 2022
Starting a business is already hard enough. Promoting your brand while trying to maintain the business could be difficult and stressful. Marketing agencies are useful for companies to grow their brand in the most cost-effective method. They offer teams of professionals who would analyze the statistics of market growth and find the most optimal path to promote a brand to a wider audience.
Today's digital market is full of consumers and opportunities. Starting a business is already difficult not to mention having to reach the millions of consumers in the market. Without the right resources, companies would face difficulties promoting their brand to their costumers.How would brands (big companies & start-ups) reach large audiences while managing their own product lines?
Marketing agencies specialize in helping brands grow their brand and customer base. Teams of marketing professionals analyze the statistics and data of your brand's performance on the market. The goals of the agencies is to grow your brand and see its success in the long-term and short-term. Companies can increase and reach a wider audience through this cost effective method.
There are many different agencies in the market, each catering to different needs and styles. Agencies offer services based on what type of content or branding that was needed and could accommodate a wide range of businesses.
Below some inputs of agencies that could serve your needs for a marketing agency:
Striving to optimize your branding. Turn visitors into customers and create exceptional cross-channel experiences for your target audience.
Reaching your consumers through paid media, owned media, creative, and strategy & planning.
Offering a free marketing analysis, determine new paths in getting better results.
Strengthen your branding in the competitirve marketplace with Account-Based Marketing and Growth-Driven Design services
Telling stories that give your brand the perspective it needs to grow and flourish.
Want more options for your choice of agency?
Jelloow is the modern, end-to-end outsourcing solution that brings together the world's best small agencies and technology – in one place.
Jelloow's agencies are best-in-class, creating the largest global network of small agencies. When vetting + onboarding teams, we consider size, industry, aesthetic, past client experience, expertise, and location. Discover Jelloow now.