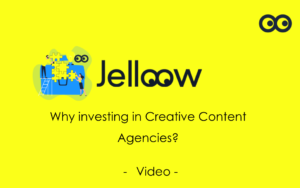 August 2022
As we all know, growing your brand doesn't happen overnight. It takes hard work, extensive marketing strategies, and amazing content to build your brand.
In this day and age where technology is flourishing, content is all around us.
Because of its abundance, it can be hard for your content to differentiate from the competition.
But, have no fear! With the utilization of content agencies, you will be one step closer to successful content creation.
Content agencies essentially collaborate with companies to produce creative strategies for content creation, production, and circulation. This allows for media messages to reach your target audience in a clear, creative, and concise fashion.
Creative content agencies involve a team of experts who support your brand's creative growth strategies. In addition, creative ad campaigns are proven to be more effective at getting the results you're looking for.  Studies have shown that "creative ad campaigns deliver an ROI that's as much as eleven times higher than non-creative campaigns."
Watch the full video here:
How about Jelloow? Here at Jelloow , we use KPIs to set progressive goals, including how to find the best agencies for our consumers. In addition, Jelloow helps brands create their own KPIs and prioritize their projects. We use marketing/Al technology to affiliate your company directly and efficiently to one of our Marketing Agency Partners.
Keep up the good work and all the best for your future endeavors!