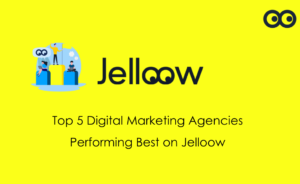 April 2022
Glancing through our network of digital marketing agencies in Chicago will give you the best view of the marvelous work that our associated partners have done. Their portfolios speak for themselves.
Looking for "Digital Marketing Agencies Near Me" every day?
To help you furnish the best results, we'd like to give you an overview of the creative agencies that are actively performing well this month. Our best picks and why:
Like most entrepreneurs, if you're also streamlining your efforts towards lead generation then you've got to hire the best campaign managers for paid ads from Bias Digital. Having proved their mettle in working with clients to bring down their customer acquisition rate, these experts are now extending their clientele for businesses who are especially looking to grow quickly with help of paid marketing campaigns.
You can check out their portfolio for a better view.
If you need a panoramic view of digital marketing, Marketing Scaleurs is there for you. These online marketing experts have hands-on experience with start-ups by helping them not only take the next step but how to sustain the growth. For services like creative storytelling, social media marketing, and search engine optimization, these are your success partners.
There's no one like Marketing Scaleurs when it comes to scaling up for your start-up business. Listen to the experts!
Shout out to eCommerce businesses. Before the holiday season begins, you must get ready to launch your year's best sale campaign. Consider MilkTubAgency for the job as they work with eShop and brands to design and run their Google Ads that fetch in high footfall of customers on the website. With their services, you shall never find yourself struggling to sell your product online.
Ring the bell now!
From small businesses to enterprises, Sharper B2B has transformed the companies by bringing in a customized solution. For enterprise technology, website design, and development to mobile app development, these are your go-to partners. Leaving no stone unturned, these experts will not only work on your idea but refine it with their free consultation.
Check out their full profile.
Hive Digital has worked closely with every client to develop and execute custom digital marketing programs with interactive white-glove service and dedicated support staff. Hive Digital's commitment to excellence enables us to deliver outstanding return on your investment.
They work closely with every client to develop and execute custom digital marketing programs with their engaged and dedicated staff of experts.
Let us know if you're in need of digital services like these. Jelloow hosts a network of such agencies that are changing how businesses interact online. Get more visibility now!