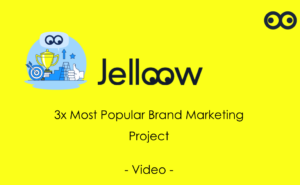 August 2022
As we all know, it is very important that you build a great brand community for your business. In order to do so, it is important that you prioritize the right projects for your brand.
Today I will be telling you about the top 3 most used brand projects that brands submit.
1. SOCIAL MEDIA
The first project I will talk about is social media.
Many brands use social media to build their brand and community. Utilizing social media allows you to reach a large audience through one platform.
In addition, business leads are generated through social media platforms. This allows you to use those platforms so that you can generate sales through them. It is a necessity for you to have a social media presence if you want to reach the largest amount of potential customers.
2. CONTENT CREATION
The next project that brands use is content creation.
With content creation, you can utilize multiple platforms, such as video, blog, and email, and repurpose your content over different channels. Delivering fresh content is important as it is expected to usher in a year of exploring trends in the Metaverse,influencer marketing, and strategy development.
3. SEO
Finally, SEO, or Search Engine Optimization,  is another project that brands submit.
SEO is important as it is used to drive Google searches to your website.
By adding keywords to your websites, it will increase the chance of your site being discovered.
Watch the full video here:
How about Jelloow? Here at Jelloow , we use KPIs to set progressive goals, including how to find the best agencies for our consumers. In addition, Jelloow helps brands create their own KPIs and prioritize their projects. We use marketing/Al technology to affiliate your company directly and efficiently to one of our Marketing Agency Partners.
Keep up the good work and all the best for your future endeavors!