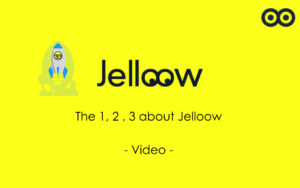 August 2022
Many people want their business to grow, but don't have the resources to do so.
Here at Jelloow, we can help you find the right marketing agency to grow your startup through our cloud-based, streamlined platform that matches you to your dream agency.
1. Why choose Jelloow?
Jelloow supports startups and scaleups that have amazing ideas but aren't too savvy in the marketing field.
Instead of just working with an agency, with our marketing expertise here at Jelloow, we can help you find the right partner for your company's needs.
2. Now you may be thinking "that sounds good, but what makes Jelloow different from my own team or hiring a freelancer?"
Jelloow is unique in that it offers a platform where brands can find marketing knowledge and expertise based on their required expertise.
Jelloow also prevents you from having to spend 15 hours searching for the right agency. Instead, With Jelloow, the talent is all on one platform.
In addition, Jelloow helps you find a long-term partner to grow with. This way, you won't have to work with one-time freelancers and have to start all over again. Jelloow connects you to agencies who focus on startups & scaleups that allows you to grow with them.
3. The next thing you're probably asking yourself is "How does Jelloow guarantee the best marketing agencies?"
Jelloow has built up an active community of more than 1500 marketing specialists. Each profile is carefully reviewed and verified.
To ensure that we are working with the most qualified agencies, Jelloow assesses agencies on work experience, skills, portfolio, size of former assignments, type of clients, brand affinity, references, language skills and personality. This is followed by a manual search check.
We give brands a voice as well, by allowing them to review the agencies.
Finally, our Jelloow Community Team contacts the agency for onboarding. If everything is in order, the agency will become part of our community.
Watch the full video here :
How about Jelloow? Here at Jelloow , we use KPIs to set progressive goals, including how to find the best agencies for our consumers. In addition, Jelloow helps brands create their own KPIs and prioritize their projects. We use marketing/Al technology to affiliate your company directly and efficiently to one of our Marketing Agency Partners.
Keep up the good work and all the best for your future endeavors!