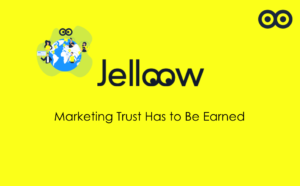 March 2023
It can sometimes take years for two business partners to develop a relationship of trust. When it comes to your business relationship with the marketing agency, you don't have the option of years to gain or give confidence.
Number of techniques to build trust faster.
If you find the following aspects in the people of your marketing agency, chances are that you can build a successful relationship of trust with them. A mix of personality traits, competencies and results
1. Personality Traits
– Integrity – Does your agency act selflessly and independently? They do what they say.
– Critical – Are the people challenging your idea in a positively critical way?
– Credible – Can the agency motivate why it makes certain proposals to you? Is it convincing?
– Flexible – Does it vary its approach according to its client? How does this happen?
– Empathetic – Does the agency empathize and understand your problems? Does it understand the context in which you work?
– Passionate – Are the employees passionate about their profession? Are they proud?
2. Competencies
– Talented – The knowledge and experience house you need? Does the agency train sufficiently?
– Sense of synthesis – Enough talent in house to discover trends and patterns?
– Judgment – Able to make in-depth assessments?
– Strategic – Strategic talent? Able to come up with new, creative ideas with reasoning behind them?
3. Consequences
– Result oriented – Are the results what you expect? Do they achieve the goals you set together?
– References – What do their current customers think of them?
Conclusive about the relationship with yourself
1. Be a reliable partner yourself
2. Communicate your expectations
3. Be alert during the relationship
4. Consider the service life
In order to earn trust with a marketing agency you must evaluate how you will work together beforehand. Take a look into the values of each, what matters to them, how they handle situations and problems, etc. This way you can get a grasp of how to speak with them and handle conversations. That is how you build trust with a brand or agency, by communicating and being open and heist with one another. When it is symbiotic and trust is respected both ways, that is when the businesses can really flourish.
Jelloow is designed to help start this trusting relationship with agencies. You need to trust your partner in order to be successful in this industry. We want to see you thrive and that is hwy we are here for you every step of the way. From matching you to an numerous option of agencies to check ins on how they are holding up. Jelloow is there to strengthen that trust!