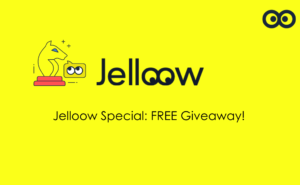 June 2022
The digital world today moves at the speed of sound. It ensures that results do not come easily.
When working as a brand, it is hard to manage the marketing as well as other affairs within the company. It is therefore essential to find someone who could help you spread the message in the fast-paced digital world.
Jelloow helps ensure that brands are able to get the agency they desire quickly without actively searching for them online. The search mechanism service Jelloow offers ensures a match to a brand's needs, cutting search times online by half.
Agencies work to support companies in their branding and market outreach. Many brands turn to Jelloow to find the right marketing agency for their needs. Jelloow provides a platform for agencies to pitch their company values and project briefs, essentially marketing their marketing capabilities to the right brand.
This summer, Jelloow is holding a contest where participants could win a FREE Jelloow hat and free Jelloow service!
Interested in joining the contest? Here is what to do :
Let us know your interest
Make and upload some pictures, videos, banners on 'why Jelloow'? As we are all creative agencies that shouldn't be that hard, right? 
Get your free reward! A free lead or consultancy sounds nice?
Let Jelloow help you achieve your best results!
Jelloow is the modern, end-to-end outsourcing solution that brings together the world's best small agencies and technology – in one place. Jelloow's agencies are best-in-class, creating the largest global network of small agencies.
When vetting + onboarding teams, we consider size, industry, aesthetic, past client experience,  expertise, and location. Discover Jelloow.