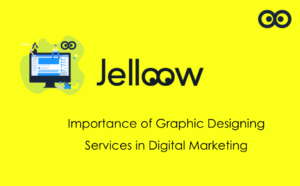 26-10-2021
It's a "show more than say" business when it comes to social media marketing services. With attention span dipping down to 8 seconds as per Microsoft's study, strategic decision-making has become even more crucial.
Is your business leveraging the benefits of an engaged audience? For any business, big or small, having an online presence is not enough. What's even more important is the engagement rate. One can achieve a high rate of engagement with an invested audience that understands your message clearly and with emotions involved. Here, the images, videos, graphics, and animation play the role.
But, why is it the most calling-out service in the marketing sphere of 2021? Here's what you need to know:
Facilitators of Digital Graphic Content Marketing
Your audience might benefit from a case study or product reviews, but nothing will speak constantly and innovatively to them like a video. The biggest challenge for creative marketing consultants is to make the brand message consumable.
It is indeed the right thing to say that content marketing has become more actionable, visual, and audible in 2021.
The Early Years of Online Marketing
You are probably wondering what the world was like before the digital marketing era. Chances are, you are not old enough to have experienced it. Digital marketing has been around for over three decades, but most of the world has yet to realize its power.
Narrates Your Story in Seconds
What a blog says in 500 words, an infographic can say within 3-second.That's the power of attention you can leverage by incorporating graphic design in your digital marketing strategy.
It is interesting to note that SEO and graphics walk hand-in-hand. While image and video make your content more snackable, using alt tags and descriptions allows the search engines to rank them better. Narrate your brand story to impress not just your audience but also artificial intelligence.
What's common in companies like Intel, Coca-Cola, Nike, Swiggy, and Ford? The brand recall. People know these companies by their name over product line.
Remember, looking out for an "M" signage to find a McDonald's outlet? That's just how receivers' brains work.
Branding your business has to begin from the inception and its logo should be designed so that it makes a marketplace for itself.
Go Beyond Language Barrier
Whether you're starting a new or have an established business, it is time to adopt an all-inclusive market strategy for your products and services.
While writing a "How-to" blog, invest in an animation video. If you're creating a "9 Steps Guide", accompany it with an infographic. Typically, an infographic gauges 3x engagement than any other share-media.
To create graphic designs that stir your audience, you need the help of a professional designer. Google "graphic designing near me" to hire online agencies that would help you instill a great brand story with a tint of creativity and strategy every time.
Takeaway:
The ocean of marketing is deep and sometimes volatile. Businesses with a plan can ride the waves. If you think you need professionals to work for you but are not sure about the expense, why don't you choose from Jelloow Network. Jelloow registered digital agencies are curated, vetted, and highly recommended by dozens of other clients.
The best part is- you pay for what you want.