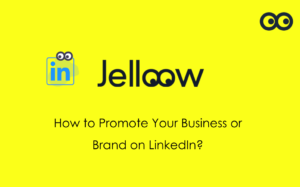 May 2022
"How to Promote your Business or Brand on LinkedIn"?
The mission of LinkedIn is, " to connect the world's professionals to make them more productive and successful." At the ideation of LinkedIn networking, connecting, being successful, and productive were the main characteristics of benefit for businesses or brands. No matter what you need as a business, LinkedIn is an amazing tool to use. Whether it is for B2B or B2C, developing a professional profile to share your impact is important.
Develop a solid company page that shares the story of your brand.
Promoting your business or brand means sharing your impact statement and presenting your product on the forefront. If you have a solid page that is the first step towards great success.After establishing a solid, company page hooked to a personal account, a major component of success is to create a streamlining between both pages. If someone was to click on your personal page it should highlight the business. Optimizing the company page to the fullness generates further advancement. Use all the options and complete your profile. According to Hootsuite, companies with a complete profile can get up to 30% more views than those who do not. So what does a complete profile look like…
1. Create a unique border and add your business or brand logo for the profile photo.
2. Make impactful content. An empty company page is not worth visiting
3. Start following others and engaging with them, building the relationship. This could look like indulging in niche groups.
4. Continue with a solidified content plan. Create consistent content on your page. Use a rule like the 5-3-2 or 70/30 dividing the content up. The 5-3-2 says 5 shared posts,3 original posts, and 2 fun or humorous posts; similarly the 70/30 lays out 30% of content being the hard sell with the rest more relatable. Content could be broken up like…
A. Industry insights- any relatable news in the industry, make sure you share within your brand's voice. Ex: a podcast
B. Storytelling- behind the scenes, meet the team, anything before or anything, just content that uses a get to know us voice
C. Relatable- humorous, any books or podcasts to recommend
Hootsuite mentions that though LinkedIn is built in a professional voice people are not looking to be spammed about business, even if it is amazing, breaks are needed. Being strategic with LinkedIn avails more success. Being action oriented on LinkedIn reaps more opportunities and benefits. Knowing when and how to post promotes your business or brand on LinkedIn.
The ideal posting formula starts with an opening with a hook or intrigue line, then the deliverable, and ending with the call to action (CTA). Keywords, descriptions, and hashtags are major benefits to your business or brand.
Be strategic and use the best descriptors for your business or brand. Also using the excess tools that LinkedIn offers is beneficial, such as the documents tab. Include your employees in posts, whether it is tagging or sharing a photo.Your network spreads further and benefits employees when you include them. Recognition encourages employees to interact on social platforms as well.
A good LinkedIn profile builds credibility and trust. To make the world's professionals more successful and productive it takes a solid strategy.
Now it is time to get starting on the ladder of LinkedIn success.
Find your Ads Agency here on Jelloow and start growing your brand!
Keep up the good work and all the best for your future endeavors!