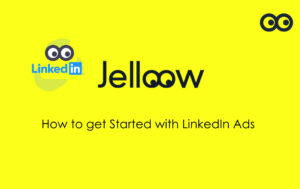 July 2022
What do people use LinkedIn Ads For?
Success in business does not come without professional planning and LinkedIn offers one of the best ballparks for advertisements in business today. If you are considering to use LinkedIn as a marketing tool there are many great ways to utilize it to build your personal business and get started today:
Connect with your target audience easier than ever, due to the sheer amount of information profiles share.
Location, Job Title, Company, Industry, Education, Skills, etc.
Access to "Sponsored InMail" to send personalized messages to the gained audience to form connections.
Multi-media advertisement options that offer their own advantages.
This definitely sounds beneficial to my business, now what?
Before You Post!
Even though you're excited, but please wait! If you want to grow and launch a successful ad campaign, you can't go into it without a strong understanding of what content you will be sharing.
Are you in it for organic visuals, do you have a clear message to share? It is crucial to study up on successful ads to get a better understanding of what they entail. Most importantly, do you have a strong Brand Awareness? Develop a business persona that showcases what your business is known for.
Do you have a signature hashtag?
Is your business consistent on social media?
Do your values align with the company mission statement?
Every small bit will increase confidence and help establish a platform that leads customer recognition. As your business grows, the more stable and strong of a platform: the greater trust others will have in it. As a result, better talent will naturally be attracted to it.
Okay, if you're certain you are prepared to move forward: let's build a LinkedIn page!
Building Your Page
The first step to creating LinkedIn Ads is creating a complete profile with images, the company's mission statement and information (keywords about your company are crucial), and linking the company's other Social Media pages and of course the main websites.
After ensuring your profile is up-to speed, begin by posting engaging content. Don't stop at one post, instead strive for a variety of content at least four times a week.
Studying the traffic your posts and page have generated can help you better understand your audience.
What LinkedIn Offers
We all know that this can be a lot of work to do on your own, luckily LinkedIn offers a Campaign Manager system which is home to a variety of roles:
Account Manager, Campaign Manager, Creative Manager, Viewer & Billing Admin.
These positions can be utilized for team collaboration to build strategies that can benefit your business and make it easier to reach milestones and accomplish goals.
When it comes to strategy, a lot of growth comes from experience and familiarity. If you are looking for long-term success: be creative, clear, and credible. When you believe you're ready to post, LinkedIn is there to help. The Campaign system on their end will help by offering options as you set the following:
Objective

This is why it is crucially important to have a solid brand awareness before moving forward.
A strong objective will lead to good metrics.

Target Audience

How does you business persona reflect your target audience?
Remember to study the analytics to gain insight into who is viewing your company page and tailor to your demographics.
LinkedIn offers tools to help with building audience

Audience Expansion
LinkedIn Audience Network

Ad Format

Types of ads available on LinkedIn:

Single Ad Format
Carousel
Video
Event
Text
Dynamic
Message
Conversation

Make sure to keep them high-quality, clear, and attention grabbing!

Budget and Scheduling

LinkedIn Marketing Labs makes use of an auction to determine which ads will be shown where
Through developing a budget, you can then implement advertising strategies over the course of your campaign.
It's time to go live!
As soon as you are geared up and ready to go, it's time to launch your campaign. Similar like a kid learning to bike, don't let it all go yet! It is important to keep track of the analytics to ensure the ads are on the right path.
Are they reaching your goal audience? Have you established a meaningful relationship with your customers?
Is this right for me?
Overall, the success of your ad campaign resides in the palm of your hands. LinkedIn offers a service that'll boost the amount of people you are able to directly connect with in your target audience. It is a choice to take this marketing tool and utilize it to gain more traction that will enhance your business and its credibility.
Need more information? Check out Jelloow.com and find your LinkedIn Agency partner.