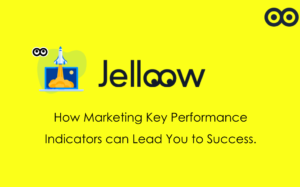 July 2022
How Marketing Key Performance Indicators Can Lead You to Success
Every business owner should be able to determine how their company will progress. Today, many companies are using Key Performance Indicators as a way to hold themselves accountable for reaching their business and marketing goals. However, there is still a large amount of people who aren't aware of what KPIs are.
What are KPIs?
Key Performance Indicators are quantifiable measures that companies use to indicate progress and to evaluate the success of their marketing campaigns. KPIs are designed to help you determine if your company is improving and can also be used to track financial success. They are most often presented as numbers. Furthermore, KPIs typically include setting time frames for when you want to achieve your goal.
5 Marketing KPIs That Can Help Your Company Grow
Organic engagement
Digital marketing ROI
Conversion rates
Sales growth
Website traffic to website lead ratio
How KPIs are Tracked
Companies make sure that they're staying on top of their KPIs in numerous ways. Companies can track engagement by monitoring and setting goals for  the amount of social media downloads, reaches, and site visits that they receive. To track financial KPIs companies can set monthly budgets and set benchmarks for sales growth.
Why Invest in Companies That Use KPIs?
According to an Econsultancy and Google, Analytics and Measurement Survey, leading marketers are 3X more likely to agree that they won't always be able to perfectly measure their data, but they focus on building reliable estimates and benchmarks.
Want to work with a brand that utilizes KPIs, but don't know where to start?
How about Jelloow? Here at Jelloow , we use KPIs to set progressive goals, including how to find the best agencies for our consumers. In addition, Jelloow helps brands create their own KPIs and prioritize their projects. We use marketing/Al technology to affiliate your company directly and efficiently to one of our Marketing Agency Partners.