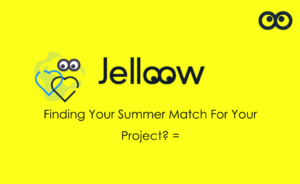 July 2022
It starts with you!
When you have an idea for a project but could not find a way to spread the message? Look for an  agency!
However, agencies will have to know what your project is about. It is important to know what you want and what is needed for the project. You can achieve this by outlining it in a project brief.
Jelloow is helping brands prioritize projects + select their marketing agency partners.
Here is a guide on writing a good project brief that can put your best foot forward for curating project  opportunities. A common project brief includes 3 topics:
1. Company Introduction
Introduce your company! Let the agencies know who you are and what your company is about.
You would want to let the agency know what your target audience would be for your project.This would include the nationality of the audience.
Be sure to include the business model, industry of business, and company revenue.
Any other information not listed above could be written in a provided space.
2. Marketing Goal
This part would ask you what is your main SMART goal you want to achieve. Which is why it is important to write down your marketing pitch!
Pitch about your project and how you like to envision it. Agencies would love to hear about what your idea is.
What other services do you think you need? (Select options that fits you)
3. Agency Requirements
What is the budget for your project? Let the agencies know how big your budget would look like? Be sure to include what currency would be used.
How big do you want your agency? You can choose between the number of people you would like on a team that could help you with the project.
Anything more that you would like?
With all set and done, an agency will be waiting for you!
Get started here.
Looking for the right match in agencies?
Jelloow is the modern, end-to-end outsourcing solution that brings together the world's best small agencies and technology – in one place.
Jelloow's agencies are best-in-class, creating the largest global network of small agencies.
When vetting + onboarding teams, we consider size, industry, aesthetic, past client experience, expertise, and location. Discover Jelloow.