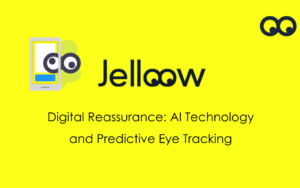 Oct 2022
The uncertainty of launching a new product in today's digital market is daunting. Attention Insight sought to minimize the uncertainty by providing a comprehensive predictive eye tracking service that shows where your product would get the most attention and help you optimize your branding.
Today's digital market is full of uncertainties. The fast-paced nature makes it difficult to determine how much your new concepts will attract others' attention. Some concepts succeed while others flop. It is hard to know how many people will be attracted to your design without launching it onto the public digital market. These uncertainties could put financial strains on your project or the company. Which begs the question:
How would you know your concept's performance when it is launched?
With today's technology, there are many resources that could measure the consumer input on a company's product and advertising campaigns. Artificial Intelligence has entered the digital market to assist in the collection of data and statistics to predict consumer feedback and engagement.
Attention Insight is a predictive eye tracking platform, which lets you see what is noticed on any design. You could upload images, mark objects and see how much attention every object got. Attention Insight gives you the ability to create user centric design: implement user testing in minutes, compare different designs and easily prove your design decisions to clients.
The heat map will show where the consumers' attention will be concentrated on. A great tool to use when looking for space to improve on a product's advertising and promotion. It seeks out the concentration of attention on a website or advertisement in a heat map, allowing you to get crucial performance feedback on your products before your launch.
Attention Insight utilizes a deep-learning algorithm that can automatically detect visual attention shifts. It is trained on approximately 30,800 images from eye tracking studies. Therefore, the algorithm is able to provide a predictive analytic of the product or design with a 94% accuracy, giveing a realistic prediction of consumer engagement with the concept/product.
For all followers we want to give one month FREE Attention Insight SOLO plan. The plan gives you access to Attention Insight's predictive eye tracking resource, allowing you to get accurate feedback on your designs almost instantaneously.
Give push to your design with neuromarketing!
Need more agencies that can help in the AI space?
Jelloow is the modern, end-to-end outsourcing solution that brings together the world's best small agencies and technology – in one place.
Jelloow's agencies are best-in-class, creating the largest global network of small agencies. When vetting + onboarding teams, we consider size, industry, aesthetic, past client experience, expertise, and location.
Check out Jellooow and grow your brand!