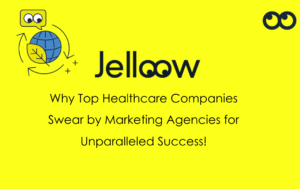 Aug 2023
In the current competitive business environment, healthcare companies encounter unique hurdles when marketing their products and services. With the growing demand for healthcare solutions and the dynamic digital landscape, it's imperative for healthcare companies to collaborate with marketing agencies. This blog post delves into why healthcare companies need to partner with marketing agencies and how this alliance can help them achieve their objectives.
I. Unraveling the Marketing Challenges in the Healthcare Sector:
Healthcare companies often grapple with specific marketing challenges due to the nature of their industry. These challenges encompass stringent regulations, intricate messaging, targeting the appropriate audience, and establishing trust with patients.
II. The Role of Marketing Agencies in Overcoming Healthcare Challenges:
Marketing agencies, with their expertise and experience, can guide healthcare companies through these challenges effectively. They can offer strategic advice, craft compelling content, ensure regulatory compliance, and execute targeted marketing campaigns.
III. The Advantages of Collaborating with Marketing Agencies in the Healthcare Sector:
Collaborating with marketing agencies provides several benefits for healthcare companies. These include enhanced brand visibility, increased patient engagement, improved credibility, superior patient education, and ultimately, augmented revenue and growth.
IV. Leveraging Digital Marketing Strategies with the Help of Marketing Agencies:
Digital marketing has transformed how businesses connect with their target audience, and the healthcare sector is no exception. Marketing agencies can assist healthcare companies in leveraging digital marketing strategies such as search engine optimization (SEO), content marketing, social media marketing, and paid advertising to maximize their online presence and attract more patients.
V. Building a Robust Online Reputation with Marketing Agencies:
A strong online reputation is vital for healthcare companies as it directly influences patient trust and credibility. Marketing agencies can assist healthcare companies in managing their online reputation by monitoring and responding to patient reviews, implementing reputation management strategies, and showcasing positive patient testimonials.
VI. Staying Abreast with Industry Trends through Marketing Agencies:
The healthcare industry is constantly evolving, with new technologies, treatments, and regulations emerging regularly. Marketing agencies can assist healthcare companies in staying current with industry trends by conducting market research, monitoring competitor activities, and providing valuable insights and recommendations for adapting marketing strategies accordingly.
Conclusion Why Top Healthcare Companies Swear by Marketing Agencies for Unparalleled Success
In conclusion, it's essential for healthcare companies to partner with marketing agencies to navigate the unique marketing challenges they face. By leveraging the expertise and experience of marketing agencies, healthcare companies can enhance their brand visibility, engage with patients, build trust, leverage digital marketing strategies, manage their online reputation, and stay ahead of industry trends. This collaboration will ultimately contribute to their success and growth in the competitive healthcare market.
Go to Jelloow.com and find your partner!