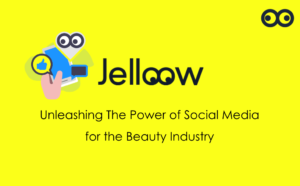 May 2023
Unleashing the Power of Social Media for the Beauty Industry: Boost Your Brand's Reach
In the highly competitive beauty industry, leveraging the potential of social media has become essential for businesses to thrive. In this article, we will delve into the transformative impact of social media on the beauty industry and explore effective strategies to optimize your brand's reach and visibility.
Enhancing Brand Visibility
Social media platforms offer a unique opportunity to enhance your brand's visibility in the beauty industry. By consistently sharing captivating visual content, incorporating relevant keywords in your posts, captions, and hashtags, and engaging with your audience, you can boost your brand's visibility on platforms like Instagram, Facebook, and YouTube. Optimizing your social media profiles with industry-specific keywords further improves search engine rankings, making it easier for potential customers to discover your brand.
Showcasing Products and Services Over Your Social Media Channels for Beauty Industry
Visual content is the heart of the beauty industry, and social media platforms provide the perfect canvas to showcase your products and services. By utilizing high-quality images and videos, incorporating targeted keywords in captions, alt tags, and descriptions, you can optimize your content for search engines. This optimization increases the chances of your brand appearing in search results, attracting organic traffic and potential customers to your profile and website.
Building a Community and Engaging with Customers
Social media enables you to build a strong community and engage with your customers on a personal level. By creating a brand persona that aligns with your target audience, consistently posting relevant content, and responding to comments and messages, you foster a sense of belonging and loyalty. Encouraging user-generated content (UGC) and incorporating related keywords can amplify the community experience, improve SEO visibility, and strengthen your brand's online presence.
Influencer Collaborations and Partnerships
Influencer marketing has become a powerful strategy in the beauty industry. Collaborating with influencers who resonate with your brand values and have a relevant following can significantly expand your reach and boost brand awareness. By incorporating targeted keywords in influencer collaborations, you can enhance your brand's SEO visibility and attract organic traffic. Additionally, optimizing influencer-generated content with relevant keywords further improves search engine rankings.
Educating and Inspiring Your Audience over Social Media for the Beauty Industry
Social media serves as an educational and inspirational hub for beauty enthusiasts. By creating informative and inspirational content that addresses beauty tips, trends, tutorials, and industry insights, you can position your brand as an authority in the field. Incorporating targeted keywords in your content helps improve SEO rankings, making your brand more discoverable to individuals searching for beauty-related information.
Leveraging E-commerce Features
Social media platforms provide e-commerce features that allow beauty businesses to sell products directly to their audience. By optimizing your product descriptions with relevant keywords, utilizing shopping tags and links, and showcasing customer reviews, you can enhance your product's visibility in search results and drive conversions. This integration of SEO strategies with social media commerce strengthens your brand's online presence and boosts sales.
Conclusion : social media for beauty industry
In the beauty industry, harnessing the power of social media is essential to elevate your brand's visibility and reach. By optimizing your social media presence, showcasing your products and services, engaging with your audience, collaborating with influencers, and leveraging e-commerce features, you can unlock the full potential of social media for your beauty business. Embrace these strategies, incorporate targeted keywords, and watch your brand thrive in the digital landscape of the beauty industry.