How does it work
as an agency?
Jelloow matches the right clients for you, giving you both
the opportunity to make more money
Get
Recommended!
We have a fine network of 2K+ businesses that are loyal to our services. We quiz them, take their requirements and find them the closest agencies that fit their needs. So, stand a fair chance of getting recommended for projects every month.
Hey There…
Let's get to know you and your agency better. Please create your agency profile by adding…
Work at
Your Will
Select to work with a client at your will. When we bring you opportunities, you are in control of accepting or declining it. If you plan to go ahead, feel free to introduce yourself and write about your agency on Jelloow's message box.
Future
Aspects
Once matched, you and your client will have contact information shared that can turn into a future relationship if you deliver a remarkable project. We also highlight your success journey of attaining clients on your Jelloow profile.
Seal the Deal!
A client receives more than two agencies' acceptance that leads to comparison. Wear your Sales Gloves and get on the job to fetch your place ethically. Use Jelloow Box to message, email, or meet in person to make some business. Let us know if you get the project so that our system can identify you with more great clients in the future!
REGISTER ME FOR FREE
*Only pay when you sign a new contract with Jelloow clients.
HOW TO IMPROVE CHANCES OF GETTING HIRED?
Read some advice from the wise owl!

Communicate Well & Professionally
Take this opportunity of making business a game-changer for you. So, be concise, clear, and correct with your message. Be polite and respectful when communicating with our businesses, whether over Jelloow Box or in person.

Revise Your Sales Lessons
At the end of the day, an agency and a business are two humans interacting with each other. While you're expected to be professional, it doesn't mean you take the element of emotions out of the box. Let your clients express and then build upon a relationship that can last for longer, personally and professionally.

Earn Credibility
Jelloow wants you to work and we will find you the clients. Once we get you a deal, we expect you to perform like there's no tomorrow. Give it your best before you set to rest. When you deliver a project, ensure your clients leave a review for you. Jelloow reads your reviews and finds you more clients!

Stay Relevant and Real
You should look like a real agency! We know you're a team of great marketers walking out for coffees and lunches. Let's have some of your moments captured so the clients can recognize you for more than just agency. Also, don't forget to add a work portfolio and sample work- the more, the better!

Be With Us
Jelloow is a digital marketing platform and when you're starting new, there could be a few misses. But stay consistent in replying to the messages and find the right client for yourself. Keep updating, monitoring, and experimenting to optimize your profile to see what works for you.
Kieth Morgan
VP Sales at Juneberg Consultancy
Jelloow has a hassle-free platform for finding the right marketing agency quite easily. I'm surprised to see so many talented experts have so much to offer. It has made digital marketing accessible for businesses like mine..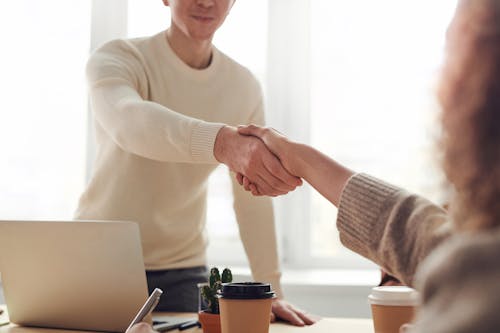 FAQ
We have the the answers to all your questions